About Sukhdeep Singh Chakria
Sukhdeep Singh Chakria is a professional boxer of Sikh heritage, fighting for United Boxing Promotions and competing internationally out of Ajax (near Toronto), Ontario, Canada.
Elusive. Pure. A Pro Boxer with International Experience. 
Sukhdeep Singh Chakria is a promising professional boxer born in the village of Chakar in the state of Punjab, India. After winning all of his matches in the Super Boxing League (SBL) in an electric fashion, Sukhdeep was named the Best Boxer of the League.
Since beginning his amateur career in 2011, Sukhdeep has dominated every level of competition from district to national. Since transitioning to professional in 2017, he continues to gain momentum at 5-0-0.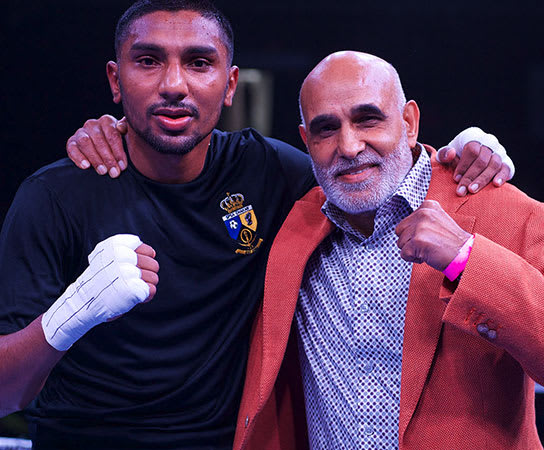 Sukhdeep Singh Chakria
Born: October 25, 1992 (age 26 years), Chakar, India
Height: 1.83 m (6 ft)
Weight: 73 kg (160 lbs)
Sport: Boxing
Weight Class: Middle weight
Turned Pro: 2018
Fighting Out Of: Ajax, Ontario
The Beginning: For Love of Boxing
Boxing has been a foundational part of his life since Sukhdeep was 13. As the story goes, he used to hang about the yard of the Sher-E Punjab Sports Academy watching as a bystander.
Until, that is, the day that a confrontation with one of the Academy's boxers led to a critical decision: leave the Academy grounds for good, or join the Academy and learn how to settle disputes in a professional manner.
Over the next few years, Sukhdeep learned how to channel and control his innate 'fighter' into a professional. Along the way, he has emerged as a leader to the community, encouraging other young people to do the same, to conduct themselves respectfully within the boundaries of the sport.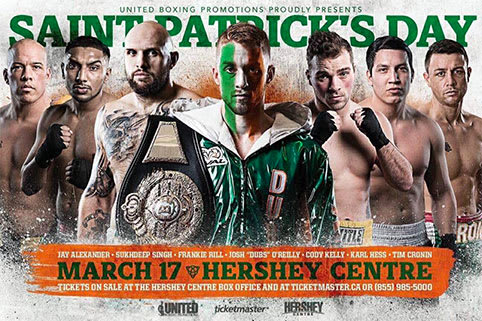 Today: Training as a Pro with a Big Goal

Currently, Sukhdeep trains with Ryan Grant at Grant's MMA Gym in the North York area of Toronto. Ryan offers a wealth of experience, skill and knowledge from over 34 years in boxing, 20 of those years as a coach.
Sukhdeep currently fights for United Boxing Promotions, managed by promoter Tyler Buxton, voted one of the world's top 50 boxing promoters in 2015.
ON BOXING
I am hungry. I want to be the best and I will work harder than yesterday to get there. Watch me in the ring, fighting for what I know I can achieve.